Julie Mullings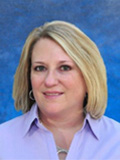 Julie is an experienced human resources professional with broad experience across diverse industries including engineering, manufacturing, aerospace and defense, healthcare, and non-profit entities. She has a strong background in management and generalist functions while remaining a customer-driven, adaptable problem solver with strong business acumen.
Julie's areas of expertise include Employee Relations, Conflict Resolution, Regulatory Compliance, Policy Development & Implementation, Organizational Development, Training & Development, Internal Investigation, Talent Acquisition & Retention, Benefits & Compensation and Employee Communication.
Julie has dual Bachelors of Science degrees in Human Resources Management and Marketing from the University of Arizona. She obtained her certification as a Senior Professional in Human Resources (SPHR) in 2010 and continues to keep up on current HR best practices and employment law updates. Professional memberships include the Society for Human Resource Management (SHRM).
"
We are in a highly regulated industry, and S+S Consulting keeps us in compliance with all of OSHA reporting requirements."


President, Missouri Dry Dock and Repair Company